About Me
Hey, I'm Theresa. When it comes to product design, I'm particularly interested in the interaction between people and products and exploring what influence design can have on our actions. I deal a lot with the effect of design and want to create practical products that move people forward. The constant exchange with others is a very important element of this, allowing me to develop new ideas or reflect on my points of view.
modi is a versatile, modular play system for children that offers the possibility to create their own play worlds through its open design.
modi – versatile game system with room for imagination and creativity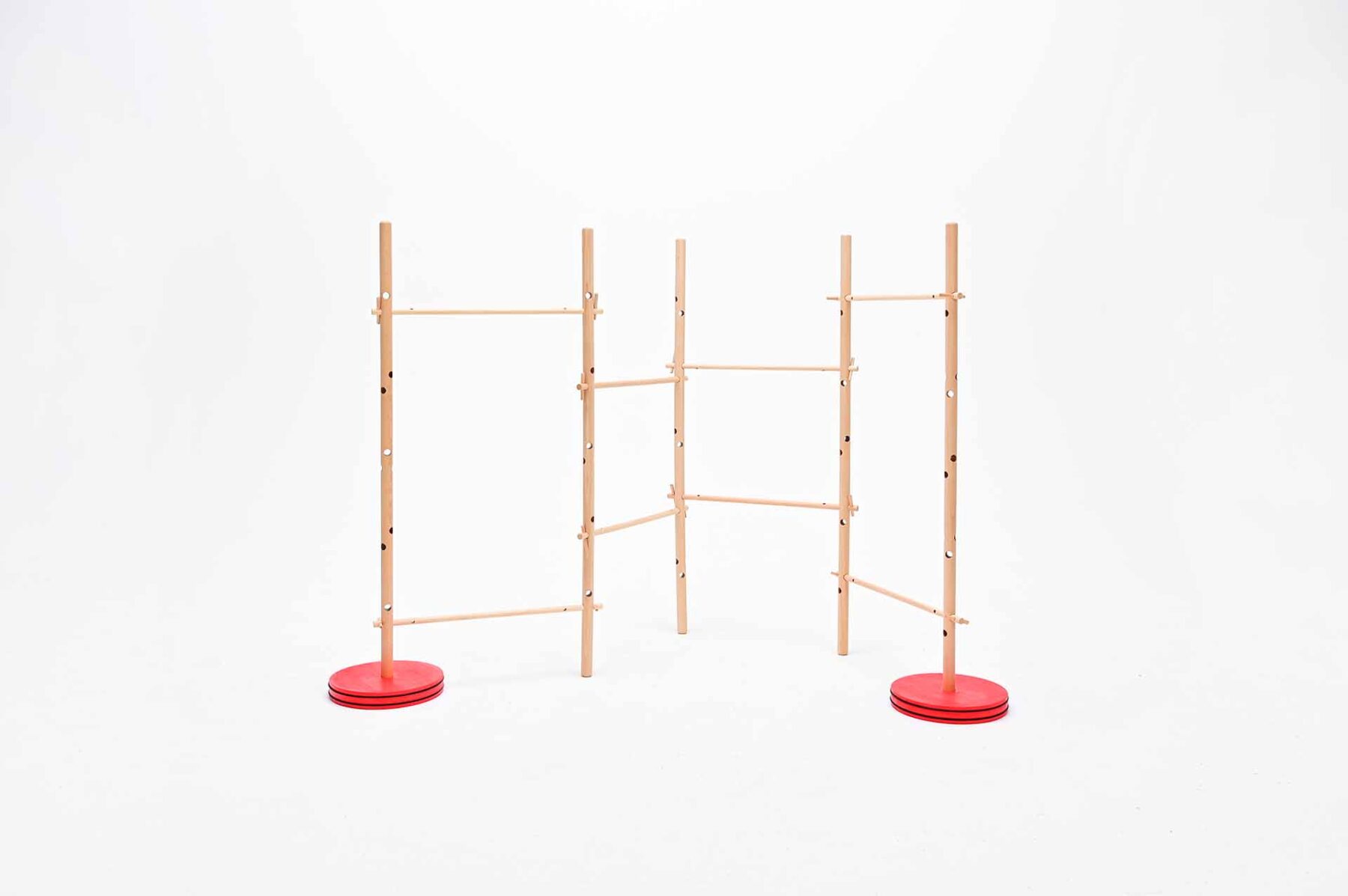 Children have the ability to turn different things into a toy by ascribing a new, imaginative meaning to them. For example, some chairs and blankets can become a knight's castle. This play system gives children the opportunity to develop independent play ideas and exercise their creativity. With modi, children can build their own play worlds, which can be supplemented by objects from their environment.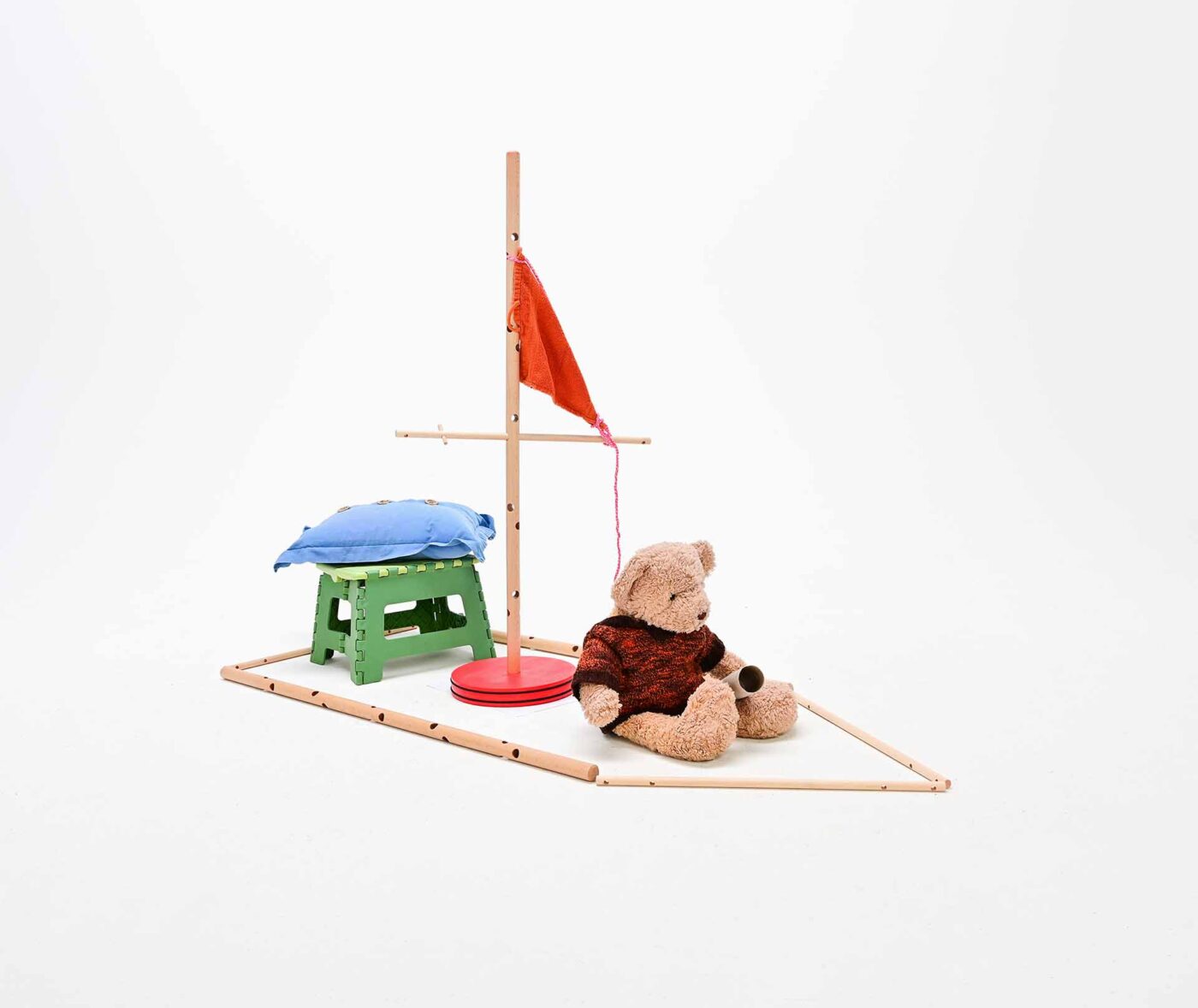 modi is a variable, durable wooden play system that can be used for many different play scenarios. It consists of wheels, as well as long and short rods, which are provided with many drill holes and can thus be variably plugged together. modi deliberately dispenses with a concretely specified play purpose, instead offering space for imaginative play worlds that children can create themselves.
Due to the open design of the system, children are able to build very different structures from the elements and can ascribe a meaning to them themselves. To this end, modi can be expanded at will, for example, with blankets, ribbons or cloths, but also with additional rods. In this way, it can be individually transformed into a store, a theater set or a pirate ship. modi's versatility also appeals to a wide age range. It is already suitable for toddlers, but can even be used in adolescence as a clothes rack or room divider.